Bounty of Yamhill County (BOYC) is a three-day festival showcasing the celebrated chefs, famous vintners, and family farms that call Yamhill County home.
Spend the weekend reveling in delicious food, vineyard views, and stellar wines, all while supporting the Yamhill Enrichment Society and its early childhood literacy and music enrichment programs.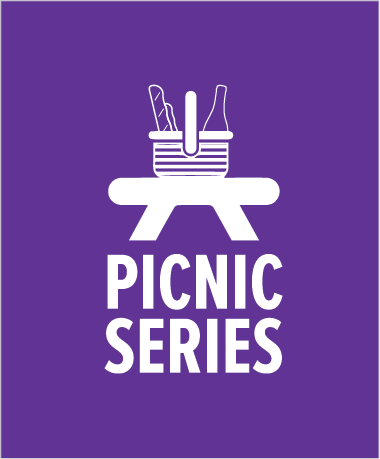 Our PICNIC SERIES pairs favorite Yamhill County chefs with beloved wineries in gorgeous settings for outdoor dining.
If you are attending with a group, please let us know so we can plan to accommodate you accordingly.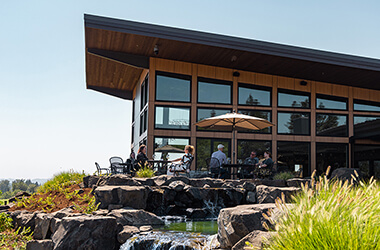 Executive Winery Chef DJ MacIntyre at Domaine Willamette
FRIDAY, AUGUST 18, 2023 |6:30-9:30 PMImmerse yourself in wine country with stunning views, beautiful gardens, and warm Oregon-inspired hospitality at Domaine Willamette. Domaine Willamette is the gorgeous home of Oregon's first sparkling wine facility that produces world-class méthode traditionelle sparkling wines with an underground aging cellar at the biodynamically-farmed Bernau Estate Vineyard in the Dundee Hills.
Taking inspiration from the Willamette Valley, Executive Winery Chef DJ MacIntyre will prepare a multi-course meal that pairs perfectly with selections from the cellars of both Domaine Willamette and Willamette Valley Vineyards. You'll be welcomed with a glass of Domaine Willamette sparkling wine, enjoy appetizers on the Upper Vista Terrace along with live music from our quartet of JOY teaching artists, and then be seated for dinner in the elegant Bernau Room. This promises to be an extra-special evening.
$150.00 per person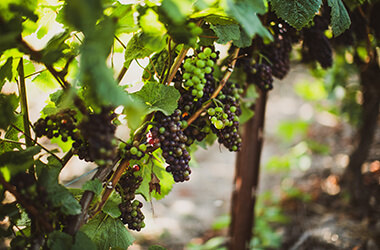 Chef Jack Strong of JORY at The Allison Inn & Spa at Remy Wines
SATURDAY, AUGUST 19, 2023 | 6:30-9 PM
Enjoy a late summer picnic on the lawn at Remy Wines in the Dundee Hills. Bring your blankets and chairs and gather with friends and family for a relaxed, casual evening of gourmet fare and delicious wines accompanied by live music.
Chef Jack Strong will create a multi-course meal packed in your own picnic basket. Remy Wines staff will circulate to pour wines specially chosen to pair with each course.
We've created our own "house band" for the evening, 2nd Time Refined, with talented musicians and YES board members George Humlie and John Vernon Peterson performing acoustic covers of your favorite tunes.
$110.00 per person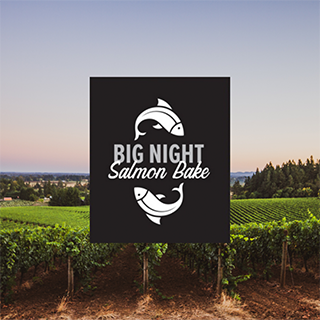 BIG NIGHT Salmon Bake at Sokol Blosser Winery
SUNDAY, AUGUST 20, 2023 | 5:30-8:30 PM
Cheers to 10 Years! Celebrate with us at BIG NIGHT as we mark our tenth anniversary with an alfresco meal featuring Chinook salmon roasted over an open fire. Dine overlooking the vineyards and savor a delicious buffet dinner prepared by talented Yamhill County chefs, showcasing produce and meat from Yamhill County farms. Your meal is accompanied by an enviable array of wines from our 25 Featured Wineries. After dinner, enjoy a delightful array of sweet treats. Our famous Wall of Wine returns with gems for your cellar and proceeds benefitting the Yamhill Enrichment Society.
$175.00 per person | $1500.00 table of ten
BIG NIGHT 2023 is SOLD OUT, but we anticipate tickets becoming available. If you are interested in tickets, click here to add your name to the waitlist.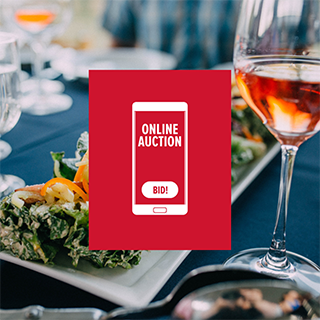 BOYC ONLINE AUCTION
OPENS: Monday, August 14 at Noon
CLOSES: Monday, August 21 at Noon
We're gathering lots of exciting items for our BOYC ONLINE AUCTION – wine, unique experiences, arts and crafts, and artisan goods, all from Yamhill County.